MTFJ - Supporting Local Youth into Employment
13th Dec 2022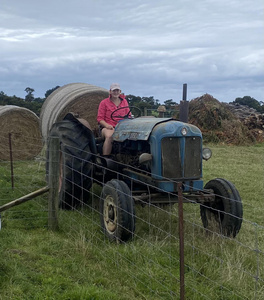 Emma Fissenden is excited to be started a career in the farming industry. At 16 she has been brought up on farms all her life. She has 2 dogs already with an interest also in Dog trialling. The Cadetship is 2years through a new programme called Growing Future Farmers. This is an on farm learning environment where she gets immersed in everyday farming. One day a week she is in the classroom with courses from chainsaw skills, wool classing and atv driving.
Emma says one extra bonus is she gets 2 new pups to train, 1 heading dog and 1 huntaway.
She'll be located in Waiau and thanks the MTJF for assisting her in getting the clothing kit she needs.
Get in touch with Sean on 027 372 2248 for any MTFJ needs!