Our First Newsletter is published!
16th Jun 2017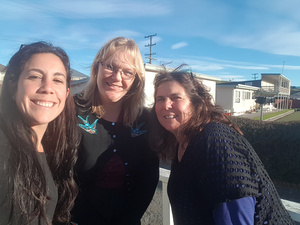 After a heap of revisions and a lot of investigating 'what's on around our place?', we are very pleased to have published our first newsletter.
This has been an exciting step for us - we are very keen for feedback from the community and want to have your ideas and events in our next newsletter. We aim to publish every 6 weeks so the next issue should be out and about at the end of July. Let us know what you want to see in it!
We did have a little trouble getting a photo we were all happy with - we think the 'selfie' was the most representative of us - friendly and happy!
This is the link to the pdf version you can download...