Lateral Youth Pool Party
2nd Dec 2022
Lateral Youth has finished up the year and celebrated with a pool party! Luck of the draw meant when they showed up they had the aquatic centre to themselves. The group had a great time hanging out at the pool playing water basketball and practicing shooting hoops! Lateral Youth is open to all high school aged students - yr7 and up - and runs every Friday night during the school year. Lateral Youth will be back up and running on the 10th Feb 2023 5pm-7pm at the Scout Hall.
Cycle Sense
1st Dec 2022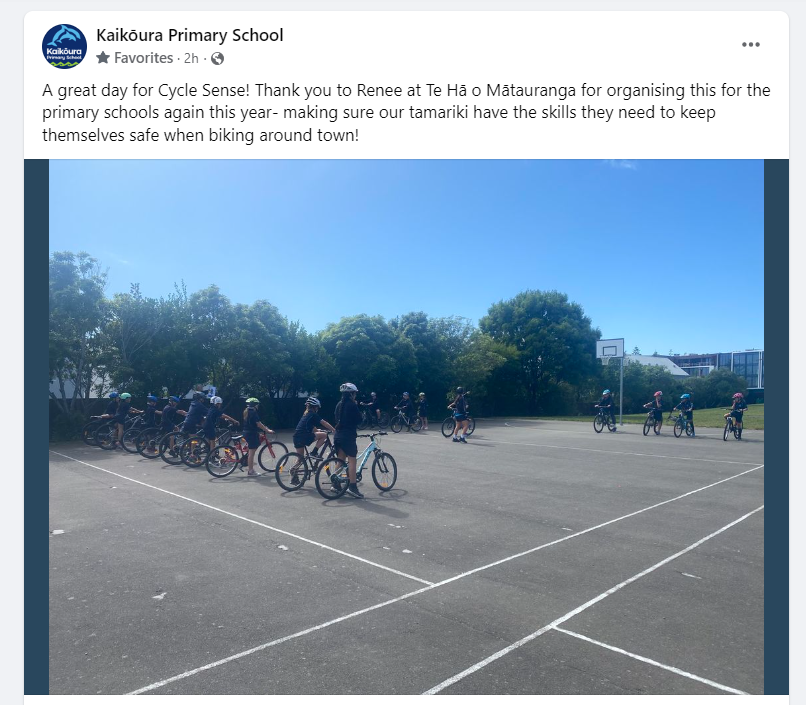 Cycle Sense from Waimakariri visited Kaikōura from the 28th November - 1st December. They delivered an on road safety programme to x75 year 5-6s from Kaikōura Primary School, Suburban School and St Joseph's School. The programme included:
How to fit helmet correctly

Safety check bike and helmet

How to bike safely on the road with traffic

Perform left and right hand turns

Bike control
Student Volunteer Army have come to town!
1st Oct 2022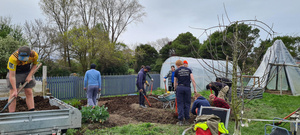 A massive shoutout and thank you to the Student Volunteer Army for their mahi in our Community Garden today - check out the before and after photos! It wasn't an easy job, lots of twitch and buttercup! So grateful for the help and looking forward to planting the corn in our koru garden.
Such a cool group of young people wanting to come and volunteer their time in another community - very impressed guys, thank you ~ Sarah.
YCD
28th Sep 2022
We've had a great time with YCD in Kaikōura - a huge thanks to the team that came up from Chch. There was kapahaka, a dance party, haircuts and DJ workshop - it was all amazing.
Check it out... MTFJ at it again!
15th Sep 2022
Ripeka Manawatu - employed at Kaikōura's famous Seafood BBQ and Moki Manawatu - employed at the equally famous Pier Hotel both have recently signed up with Service IQ to do cooking studies.
Both were presented with knife kits to support them in their employment by Mayor Craig Mackle thanks to the Mayors' Taskforce for Jobs!
Empower Te Rangapikikōtuku
29th Aug 2022
We had an awesome two days at the Empower Te Rangapikikōtuku thanks to Marlborough Chamber of Commerce and all the sponsors and contributors. Shout out to Ngati Gaming for the korero about tech hubs!
We were super impressed with our Kaikōura rangatahi and their tech skills - a couple even managed to win themselves a mobile phone!
It's also opened our eyes a bit to the many possibilities of Virtual Reality, Augmented Reality and the opportunities in gaming and creative design technology. We are keen to pull together anyone who is keen to jump on board with thinking about how we build opportunities for our rangatahi, (and the rest of us) in this tech space - there's so much happening and it's pretty exciting.
So if you have either tech skills, or are just interested, get in touch with us to talk more about how we can create a community tech hub.
Pizza and Politics
19th Jul 2022
We hosted a 'Pizza and Politics' night upstairs at the Lobby, for young people aged 18 - 24 (ish) to come grab some free pizza, enroll to vote, and learn a little about the upcoming local elections! Thanks to all the people who came - it was an awesome night! Congratulations to Josh - the prize winner of the evening - on winning $150 fuel vouchers!
Pottered Potter
16th Jul 2022
We just had an amazing trip to Christchurch to see 'Pottered Potter' at the Court Theatre!