YCD
28th Sep 2022
We've had a great time with YCD in Kaikōura - a huge thanks to the team that came up from Chch. There was kapahaka, a dance party, haircuts and DJ workshop - it was all amazing.
Check it out... MTFJ at it again!
15th Sep 2022
Ripeka Manawatu - employed at Kaikōura's famous Seafood BBQ and Moki Manawatu - employed at the equally famous Pier Hotel both have recently signed up with Service IQ to do cooking studies.
Both were presented with knife kits to support them in their employment by Mayor Craig Mackle thanks to the Mayors' Taskforce for Jobs!
Empower Te Rangapikikōtuku
29th Aug 2022
We had an awesome two days at the Empower Te Rangapikikōtuku thanks to Marlborough Chamber of Commerce and all the sponsors and contributors. Shout out to Ngati Gaming for the korero about tech hubs!
We were super impressed with our Kaikōura rangatahi and their tech skills - a couple even managed to win themselves a mobile phone!
It's also opened our eyes a bit to the many possibilities of Virtual Reality, Augmented Reality and the opportunities in gaming and creative design technology. We are keen to pull together anyone who is keen to jump on board with thinking about how we build opportunities for our rangatahi, (and the rest of us) in this tech space - there's so much happening and it's pretty exciting.
So if you have either tech skills, or are just interested, get in touch with us to talk more about how we can create a community tech hub.
Pizza and Politics
19th Jul 2022
We hosted a 'Pizza and Politics' night upstairs at the Lobby, for young people aged 18 - 24 (ish) to come grab some free pizza, enroll to vote, and learn a little about the upcoming local elections! Thanks to all the people who came - it was an awesome night! Congratulations to Josh - the prize winner of the evening - on winning $150 fuel vouchers!
Pottered Potter
16th Jul 2022
We just had an amazing trip to Christchurch to see 'Pottered Potter' at the Court Theatre!
Side Hustle
29th Jun 2022
What an amazing group of young business people we heard from tonight! Our young entrepreneurs pitched their business ideas to Tony Henderson-Newport from Rebel Business School Aotearoa - wow, these guys have a huge amount of creativity and talent!
All of these businesses are winners but the recipient of our prize tonight of $500 seed funding is Rochelle Clark for her business - The Tasty Tams - selling tamarillo plants!
A massive thank you to Tony, to the Ministry of Youth Development, The Prince's Trust NZ, our local entrepreneurs who presented at the Beach House a few months ago at the start of this journey - Gus, Mātangi, Corrina and Lauren - and to Wero Wayfinding for their fostering of these young people's entrepreneurial skills.
Careers Day
20th Jun 2022
We had an awesome time at careers day today - thanks Kaikōura High School!
June Newsletter
20th Jun 2022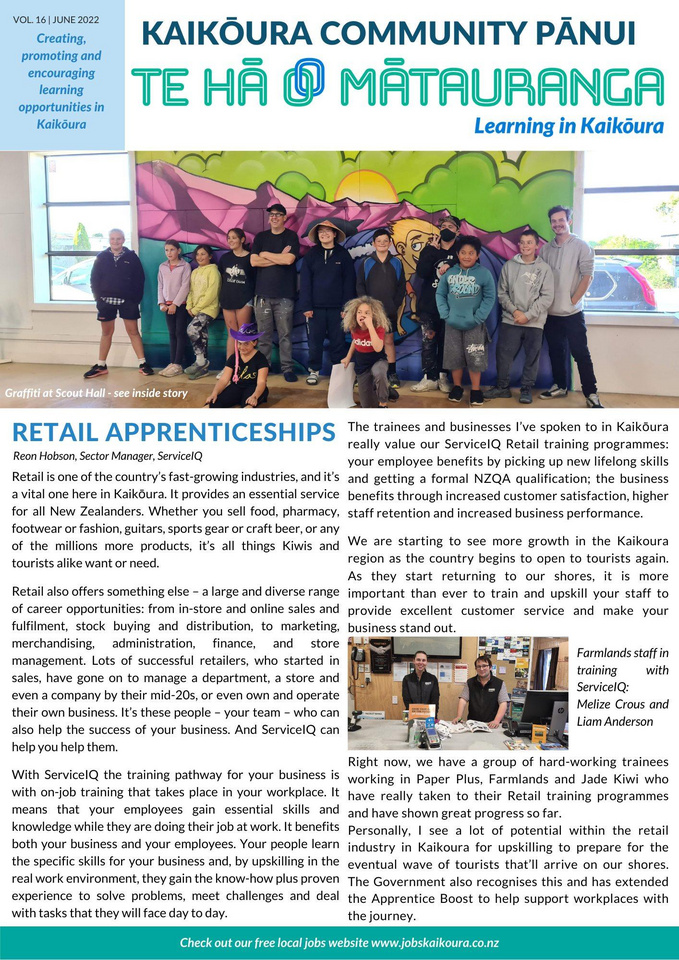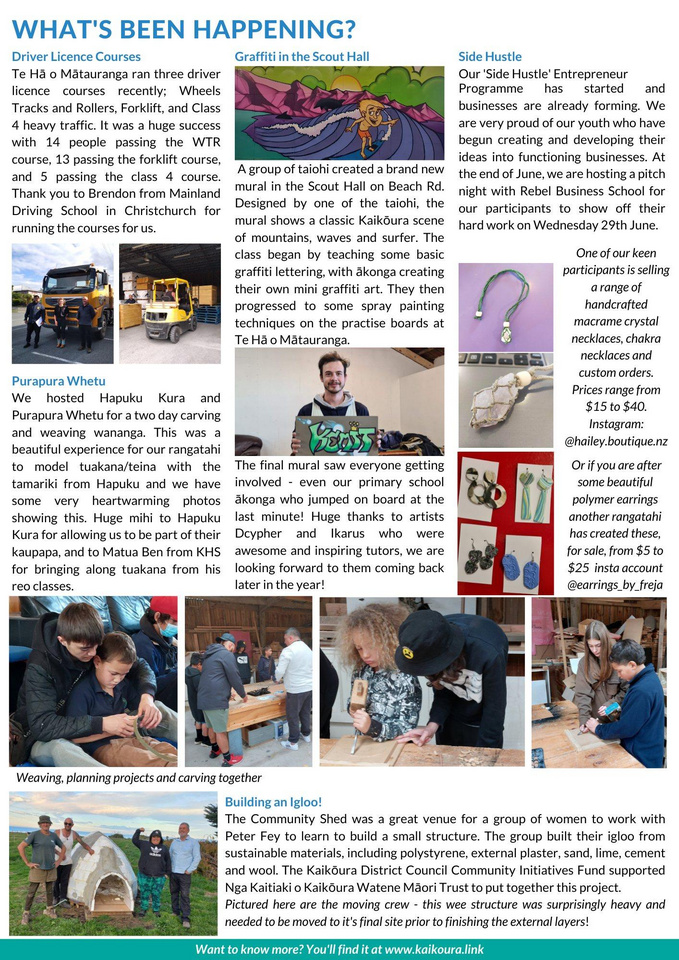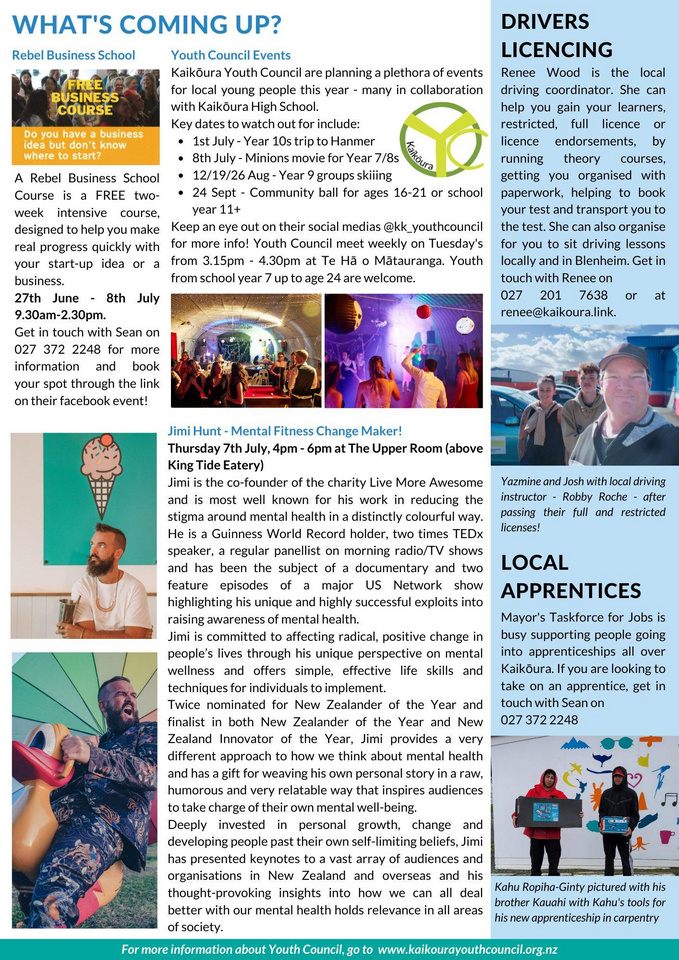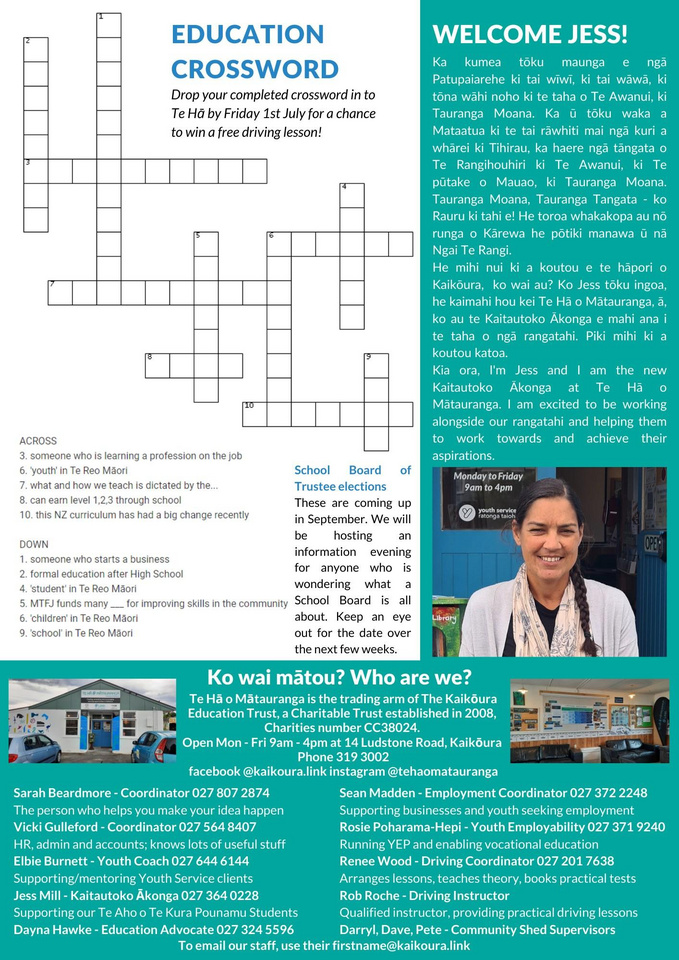 Check out our June newsletter!!