Careers Day
20th Jun 2022
We had an awesome time at careers day today - thanks Kaikōura High School!
June Newsletter
20th Jun 2022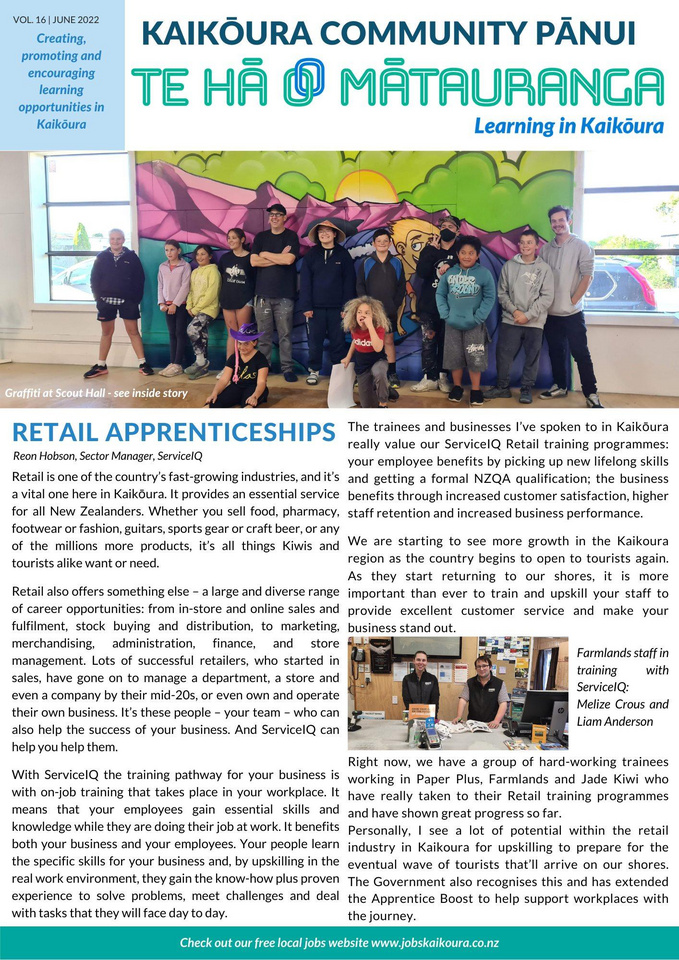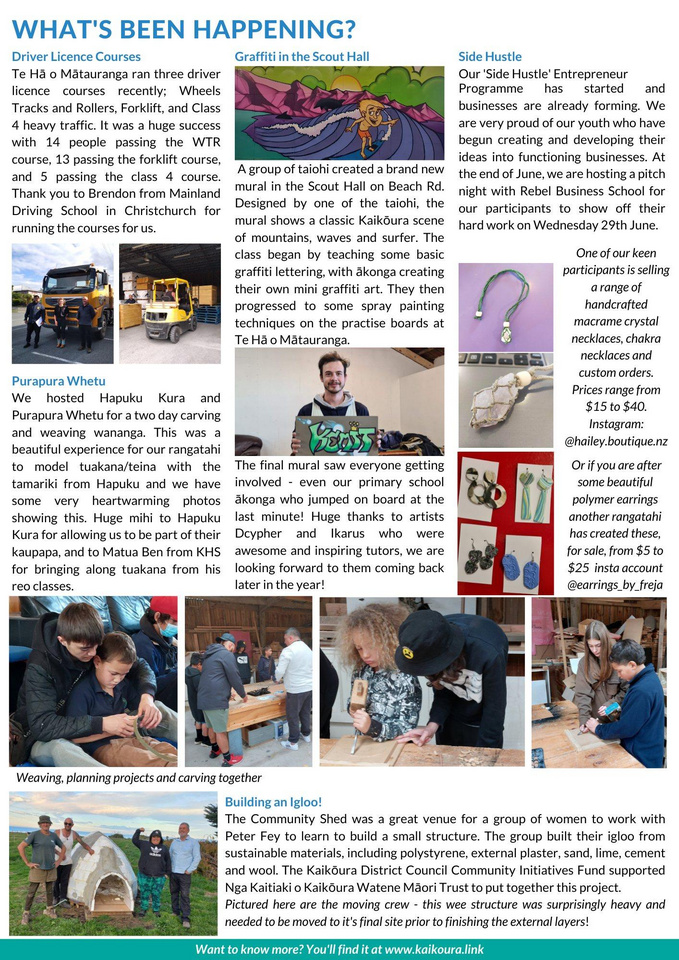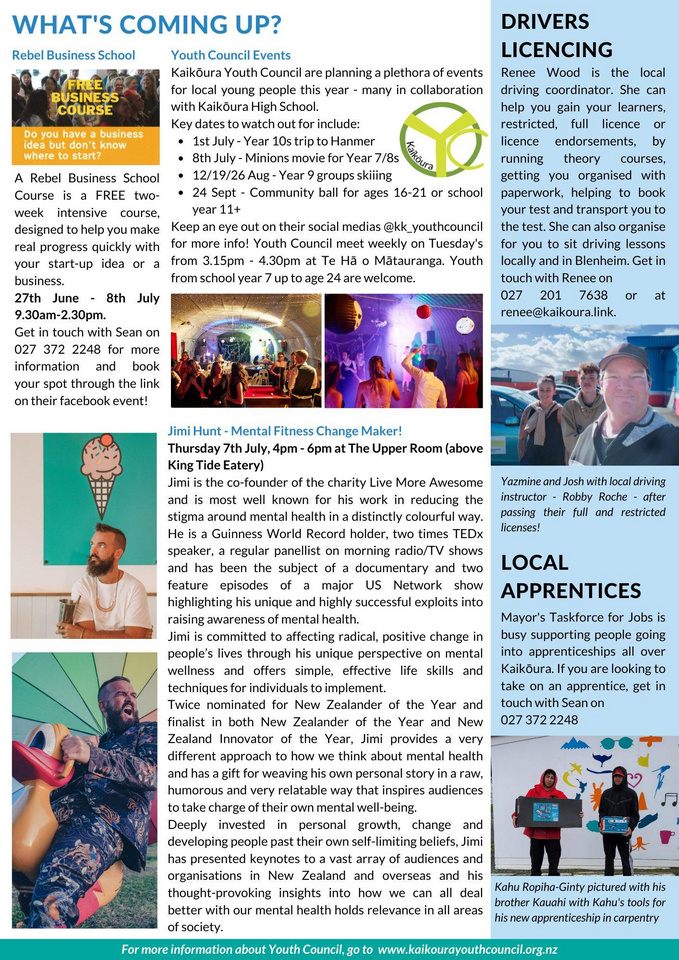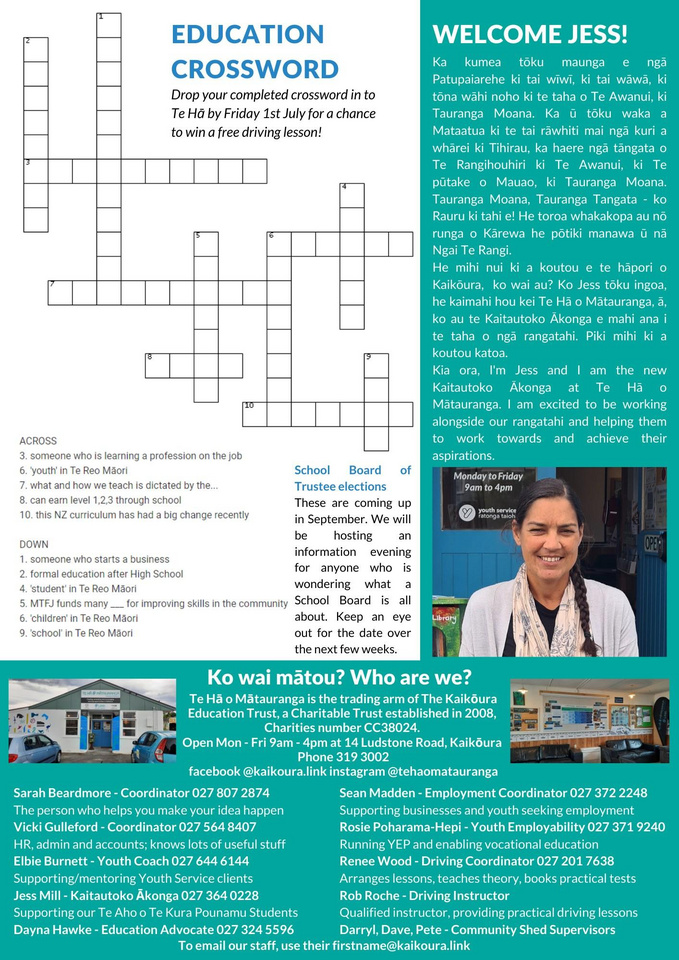 Check out our June newsletter!!
Defensive Driving in Kaikōura
19th Jun 2022
We had an awesome turnout - 18 people - at the Defensive Driving course hosted at thye Scout Hall recently! In order to complete a defensive driving course, participants must attend 8 hours of theory and a 1 hour practical drive. The course helps participants develop; better control when driving, advanced driving skills, the ability to make the right decisions while driving, and the ability to manage risk while driving!
Mural Workshop
30th May 2022
Massive thanks to Guy and Nick and our awesome group of rangatahi who created this amazing mural in the weekend in the Scout Hall. Lots of fun and learning went on. Thanks MYD for the funding!
Purapura whetu
10th May 2022
Purapura whetu ran some awesome carving and weaving workshops at Te Hā o Mātauranga today, and we had the priviledge of hosting Hapuku Kura while they took part! This was a beautiful experience for our rangatahi to help the tamariki from Hapuku in their creating. Huge mihi to Hapuku Kura for allowing us to be part of their kaupapa, and to Matua Ben from KHS for bringing along tuakana from his reo classes.
April Newsletter!
14th Apr 2022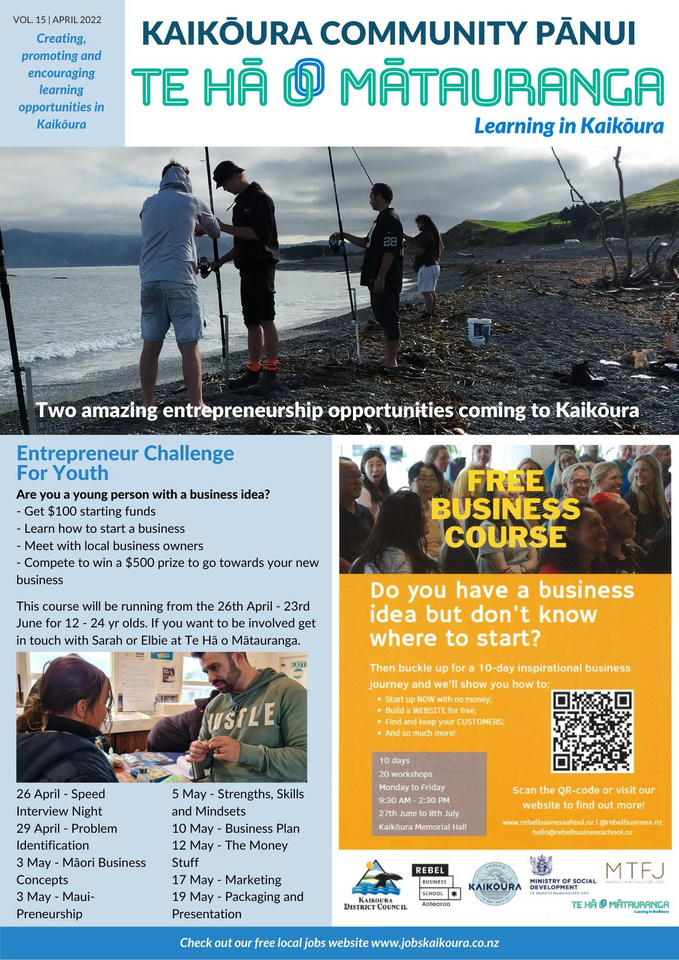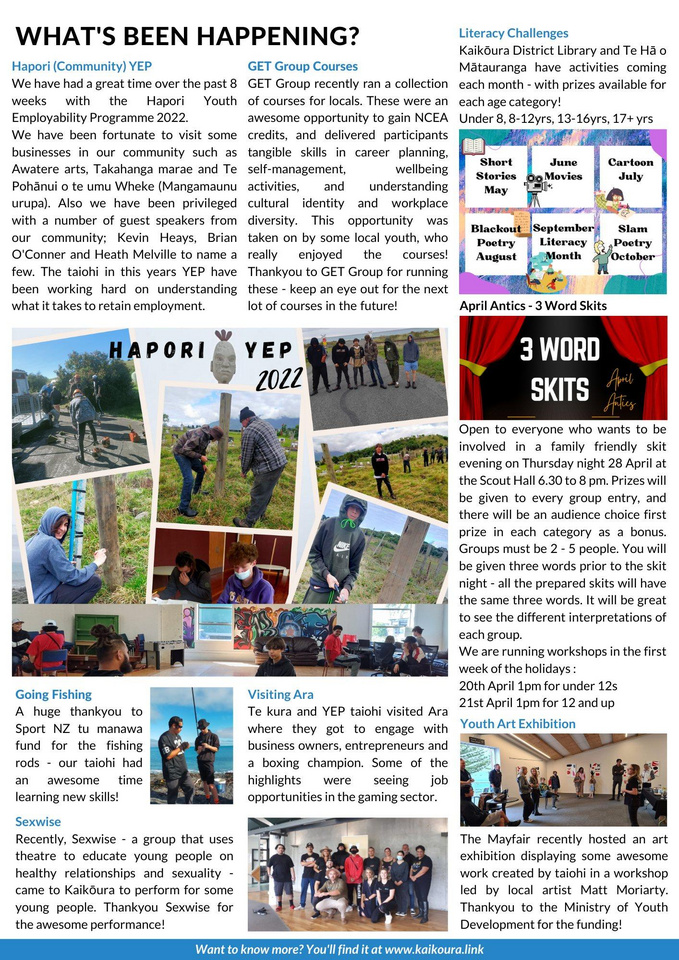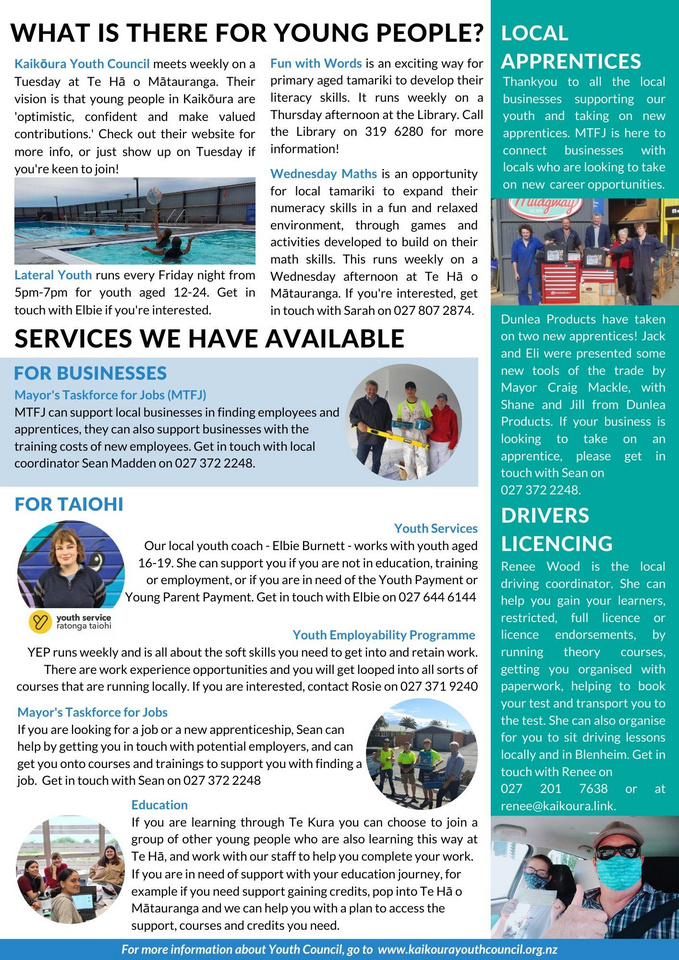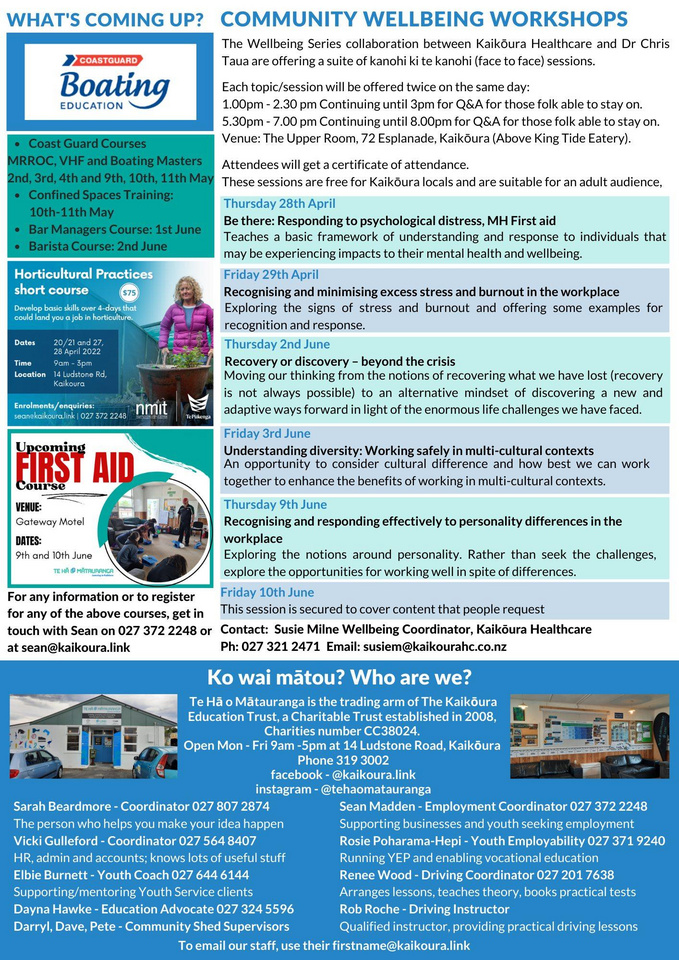 Our April newsletter is now out! Keep an eye out in your mail boxes over the next week for some fun holiday reading!
Driving Courses
11th Apr 2022
Te Hā o Mātauranga ran three driver licence courses recently; Wheels Tracks and Rollers, Forklift, and Class 4 heavy traffic. It was a huge success with 14 people passing the WTR course, 13 passing the forklift course, and 5 passing the class 4 course. Thank you to Brendon from Mainland Driving School in Christchurch for running the courses for us.
Hit the Poster Exhibition
4th Apr 2022
Our youth art exhibition is now open at the J and S Wyatt Exhibition Suite at the Mayfair - displaying some awesome work created by taiohi in a workshop led by local artist Matt Moriarty.