Kaikōura Youth Awards
24th Oct 2021
The Kaikōura Youth Council ran their bienniel Kaikōura Youth Awards yesterday - the 23rd of October - and it was a brilliant night! It was great to see the community gathering to celebrate our local youth.
Our staff had been working with KYC to help put together the event, and attended to help with the catering and general running of the evening. We thoroughly enjoyed our night, and want to say a huge thankyou to the Kaikōura Youth Council for all the hard work that went into the event!
It was such a fun night, with some awesome youth receiving awards for their work in the community. Contratulations to everyone who won an award, and to all those who were nominated!
Click here to read more about the night and the award winners.
The Great Kaikoura Bake Off
8th Sep 2021
Well done to the winners of our little lockdown bake off!
Thankyou everyone for sharing the photos of your creations, it was brilliant to see all the fun people have been having with their baking!
Lockdown Antics
6th Sep 2021
Laila and Elbie have been running virtual games/hangouts for youth year 7 and up every Monday, alongside (now virtual) Lateral Youth every Friday during lockdown!
Check out our Facebook for more information.
Story Time
31st Aug 2021
Over lockdown we have asked you all to email us a video of you reading your favourite stories at home, and we haven't been dissappointed! We have loved seeing all the videos that were sent in... To see the different stories being read, visit our YouTube channel here: https://www.youtube.com/channel/UCXgu-nqhhYExRRKxkugOAtA
Snow Day
14th Aug 2021
Rosie, Renee and the YEP boys had an awesome day on the slopes on Friday....thanks Sport Tasman and Mt Lyford!
Out on the farm
30th Jul 2021
We had an amazing trip with our YEP boys to experience different career paths - thank you so much for hosting us at Hapuku Lodge and deer farm!
YEP goes boxing...
14th Jul 2021
Boxing has been a hit with our YEP girls! Over two weeks they have been learning new skills and doing workouts with Leo Harnett. They gave something different a go and absolutely loved it! Big thank you to Leo!
Learners Driving Course on 22nd of July
9th Jul 2021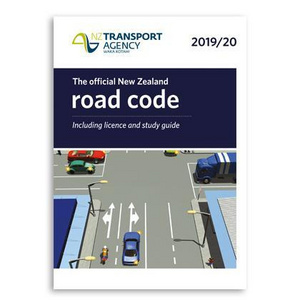 Are you sitting your learners licence soon?
Do you feel ready to answer all the weird and wonderful questions that come up in the test?
What does it mean when there is a white diamond painted on the road?
How close can you park to a driveway?
We have a Learner Licence Theory Course coming up on 22nd of July, from 9am - 1pm.
You'll learn all the possible questions that could come up in the learner licence theory test and easy ways to remember the answers. You'll also have the opportunity to sit online practice tests.
Contact Renee at renee@kaikoura.link or on 027 201 7638 to book in for this free course!
-
PS. A white diamond painted on the road indicates that there is a pedestrian crossing up ahead, and you can park one meter away from a driveway!